What does modern health insurance cover, and cost, for most consumers?
Health Care and Health Insurance
by Bonnie Albritton
For millions of Americans, the costs and uncertainty around health care and health insurance are growing all the time. Employers are requiring them to pick up more of the tab for their health insurance, while also shrinking what that insurance actually covers in many cases. This comes at a time when the cost of care and prescription drugs are also on the rise, with little relief in sight.
The average American spent more than $5,600 on health care in 2017 - the latest year for which complete data is available - including all health care and pharmacy expenditures, according to the Health Cost Institute. That amount was up from slightly more than $5,400 the year before, and just over $4,800 as recently as 2013.
The amount was the largest ever observed, and a 4.2 percent increase from the costs seen in 2016. That was the second straight year of expenditures rising more than 4 percent, but down from the 4.9 percent increase seen between 2015 and 2016.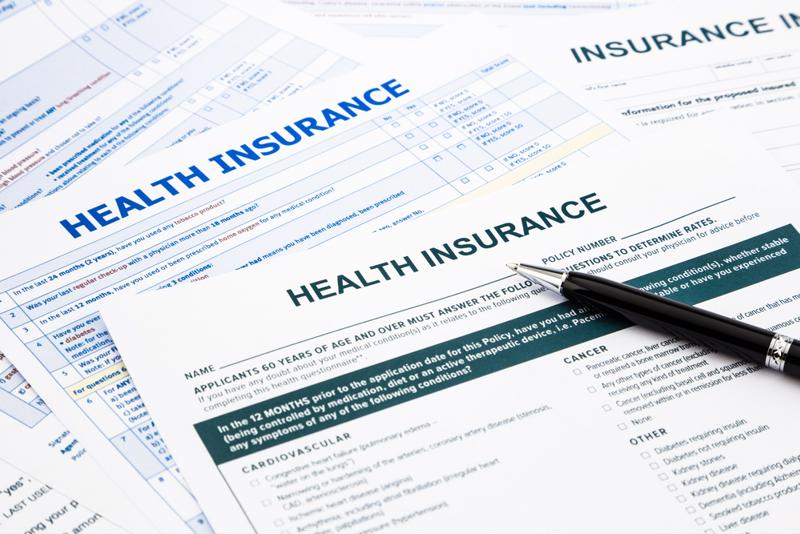 Why are people paying more?
The reason per-person health expenditures were on the rise is multi-faceted. For instance, 2017 also saw consumers reverse a recent trend that had been seen in every year since the Affordable Care and Patient Protection Act's coverage mandate went into effect in 2013, the report said. From 2016 to 2017, utilization of health services rose 0.5 percent, after having declined 0.2 percent over the previous few years.
Meanwhile, the average price of treatment and prescriptions rose 3.6 percent from 2016 to 2017, which represents a sizable increase but was actually down from the type of growth seen between 2013 and 2014, the report said. This slower growth can largely be attributed to drug prices leveling off. Nonetheless, out-of-pocket spending increased 2.6 percent on an annual basis, which was also a slight decline from the growth levels seen in recent years but still worrisome for many Americans.
Because of all these increases, and despite regulatory controls to keep coverage and treatment affordable, health care spending increased sharply more or less across the board from 2013 to 2017, the report said. Overall expenses rose by about one-sixth over that span, with the largest hike coming for prescription drugs, costs for which rose nearly 29 percent in the five-year period. Outpatient care costs jumped 19.3 percent in that time, while professional medical service expenditures rose 12.7 percent and inpatient service costs increased 9.8 percent.
Insurance isn't getting cheaper
This is in line with data published late last year by the Kaiser Family Foundation, as the burden of insurance costs are continually shifting to consumers as well these days. The average premium paid on single coverage through employer-sponsored plans rose 3 percent on an annual basis to nearly $6,900 for 2018, along with a 5 percent increase for family plans, to more than $19,600.
KFF president and CEO Andrew Daltman noted that this is a troubling trend because it comes at the same time as higher drug prices and other out-of-pocket expenditures, the report said. Indeed, 85 percent of workers also had to pay deductibles, up from 81 percent year over year, and 59 percent a decade earlier. The average deductible has more than doubled, rising to $1,573 from the $735 seen in 2008. Over the same time, workers' take-home pay increased just 26 percent over that 10-year period, barely outpacing the 17 percent inflation.
"1 in 4 workers paid deductibles of more than $2,000."
In 2018, more than 1 in 4 workers paid deductibles of over $2,000 per year, up from 15 percent just five years earlier, when the ACA's coverage mandate went into effect, the report said.
"Deductibles of $2,000 or more are increasingly common in employer plans, which means the bills can pile up quickly for workers who require significant medical care," said study lead author Gary Claxton, a KFF vice president and director of the Health Care Marketplace Project.
Dealing with the concerns
To help combat these rising costs, the federal government recently made it a little easier for people to stay on extremely low-cost "association health plans" that carry far fewer expenses but also cover fewer of the essential health benefits laid out in the ACA. These "slim" coverage options have some obvious positives for consumers, but also some potential issues of which they need to be aware, depending upon their specific health situations, according to AssociationHealthPlans.com.
For instance, AHPs provide consumers with a lot of options for coverage; the average number of different plans within an association plan overall was 11, meaning people may be able to pick and choose between a number of different choices to find the coverage that works best for them, the report said. Half of AHPs also allowed for consumers to use them in conjunction with "at least one health savings option."
That may be why association plans are often preferred by smaller employers that still want to give their employees plenty of coverage options without bearing a significant cost burden, the report said. In the 13 states examined in the study - Alabama, Florida, Georgia, Michigan, Minnesota, Nebraska, Nevada, Ohio, Oklahoma, Texas, Vermont, West Virginia and Wisconsin - more than half of all new association health plans recently introduced were limited to businesses with fewer than 50 workers.
Meanwhile, research from KFF also adds a word of caution for those signing up for AHP coverage. Again, under the ACA, most health insurance plans have to cover 10 essential health benefits - contributing to higher costs - while AHPs do not have such requirements. An examination of 24 such plans by KFF found that none cover the cost of maternity care, 71 percent don't cover outpatient prescription drug expenditures, 62 percent don't cover substance abuse treatment programs, and 43 percent don't cover mental health services.
Moreover, seven of the examined 45 states (plus Washington, D.C.) had literally no AHPs available that covered any of those four essential health benefits, the report said. But the trade-off is in the cost: For people who don't need those benefits, choosing an AHP could cut their premiums to 20 percent or less of the "bronze" plans available through the ACA's mandated health insurance marketplaces.
"66.5% of bankruptcies were related to medical problems."
What's at stake?
The extent to which health care costs are a burden on Americans is clear enough, but the extent of the havoc even a single health emergency can cause for any one American shows the precarity of the situation. A recent study published in the American Journal of Public Health found that about two-thirds of all bankruptcies - taken from a random sample of more than 900 individual filings from 2013 to 2016 - were related to medical problems and expenses. Projecting that number outward to the average of all bankruptcies nationwide, as many as 530,000 individuals or families are forced into these dire financial straits by medical expenses.
In all, 58.5 percent of those who filed for bankruptcy in this four-year period reported that medical bills they accrued contributed to their financial situations, and 44.3 percent said the loss of income from a health issue was a factor as well, the report said. And this came despite the fact that people who filed for bankruptcy stemming from medical reasons were as much as three times more likely to avoid getting necessary care or medication as a cost-cutting measure.
"Unless you're Bill Gates, you're just one serious illness away from bankruptcy," said Dr. David Himmelstein of City University of New York and Harvard Medical School, who served lead author of the study.
With all of these considerations in mind, it's important for health insurers or brokers to work together with consumers and businesses to find the right coverage options that meet ongoing needs - both medical and financial. Whether lower-cost options like AHPs are the answer, or more comprehensive coverage is required, collaboration to find the best possible options is a vital part of ensuring policyholders remain both healthy and happy with their health insurance.